Flat Roof Repair in Corby
We offer the most sophisticated methods of flat roof repair around. For people seeking a flat roof repair in Corby, Avant-Garde have the solutions you need. With many years of experience behind us and skilled workmanship, we will make sure that your roof is left as good as new.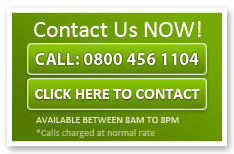 What We Do
We provide services for commercial and domestic flat roofs
We install and repair flat roofs in and around the area of Corby
We use top quality materials and strong, durable roofing systems
We offer cost-effective repair solutions

Get in touch with the experts at Avant-Garde to find out more. We will be happy to help and can provide an accurate quotation for the job.

For flat roof repair in Corby, we come highly recommended. Our committed team have more than 20 years' experience and we are highly skilled in what they do. All roofing professionals are employees of Avant-Garde and are fully insured – we don't hire sub-contractors.
Call us today on 0800 456 1104
Corby Roof Repair – Quality Assurance
You can rest assured that your roof will be in safe hands with us. Our flat roofing experts know exactly what they're doing and we provide guarantees of up to 30 years depending on the system used.

We offer:
Fibreglass/ GRP flat roofing
Single play membranes
Kemper overlay systems
Green roofing
Facias and guttering
Kettering Flat Roofing Information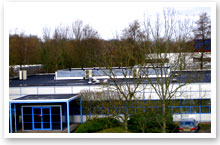 Commercial Flat Roofing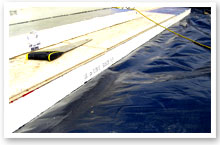 Energy Saving Insulation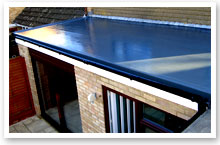 Domestic Flat Roofing
Flat Roof Replacement/Repair Systems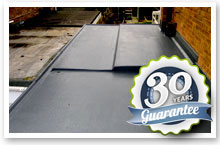 Fibreglass/GRP Flat Roofing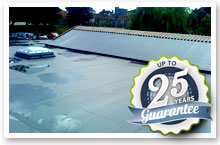 Single Ply Membrane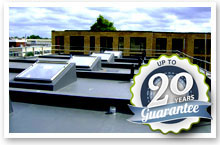 Kemper Over-Lay Systems
Our systems can be adapted to all projects, both commercial and domestic.

We have made a name for ourselves providing flat roof repair in Corby. We have now been approved and accredited under the following schemes:
Trading Standards - Buy With Confidence Scheme
TrustMark
Competent Roofer
Flat roof repair from Avant-Garde is the logical and cost-effective solution. Get in touch to find out more and receive your competitive quotation. Call 0800 456 1104 or fill in the form on our website.