Commercial Flat Roofing
If you are looking for Commercial Flat Roofing, than look no further than Avant Garde Roofing. We have been a flat roofing specialist for many decades and have worked on countless projects over the years. We pride ourselves on providing an excellent finish at a competitive rate. Our innovative solutions makes us a highly sought after commercial flat roofing company, where we see the project through from beginning to end. All work completed is through our own staff - we do not subcontract staff. We are also fully insured and compliant with industry regulations. We have worked on flat roofing solutions for schools, factories, sports buildings and much more.
If your manufacturing facility, warehouse, or other industrial building needs a new flat roof or roof repairs, Avant Garde Roofing has you covered. We understand the unique requirements of industrial buildings.
Our expert roofers are highly experienced at working on large industrial structures. We follow rigorous safety procedures to avoid disruptions to your business operations. Our fleet of equipment allows us to work efficiently on expansive roof areas. For new industrial flat roof installation, we use the most durable materials that can withstand heavy foot traffic, temperature swings, and other environmental factors. We will integrate necessary features like vents, skylights, and access hatches as well.
For repairs, we have the capacity to quickly identify and fix any roof leaks, punctures, or damage. We can also reinforce seams, flashings, and drains to prevent costly moisture issues. If sections of your industrial roof are beyond repair, we replace only what is needed for a cost-effective solution.
To discuss your industrial flat roofing needs, call Avant Garde Roofing today. We have the experience to deliver reliable, long-lasting roofing solutions for manufacturing plants, warehouses, distribution centers and more.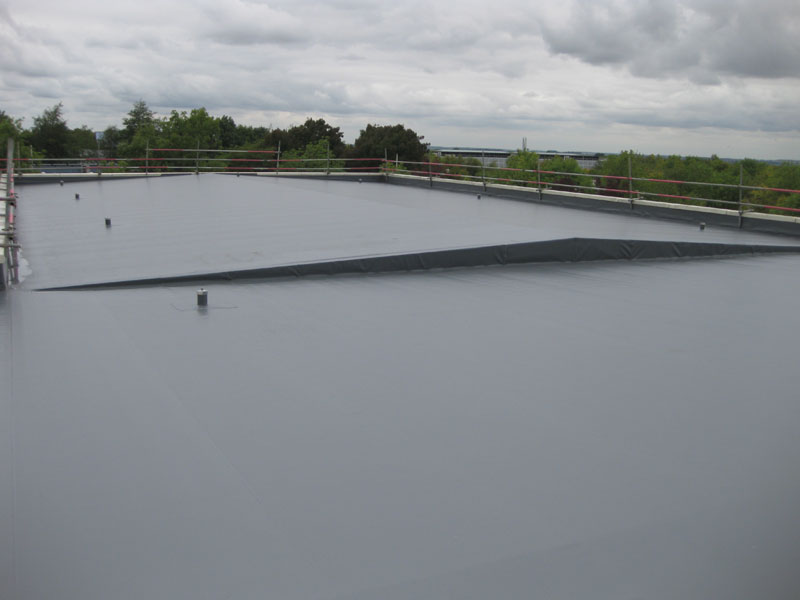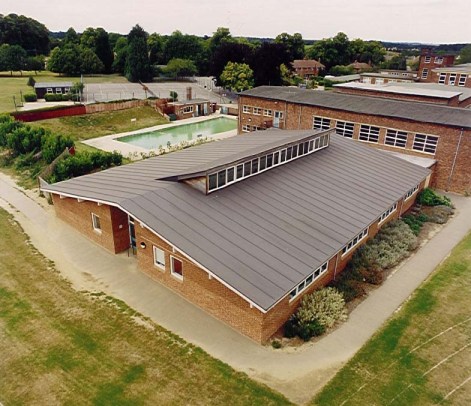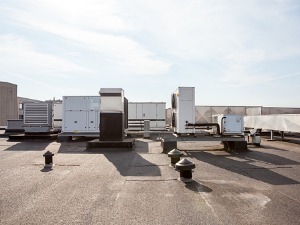 New Flat Roof Installation Services -
We handle installation of flat roofs on all types of new commercial construction. Our roofers are fully trained in the latest techniques and materials. We will work closely with you to understand your needs and recommend the best solutions. Materials we frequently install include PVC, TPO, EPDM, and built-up roofs.
No matter what specifications your new building requires, we will deliver a tightly constructed, energy efficient flat roof that protects your property for decades to come. All of our new roofs come with extended labour warranties as well.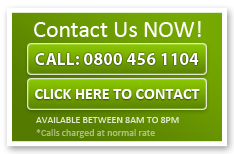 Commercial Flat Roof
Steel Profile Sheet
Asbestos Profile Sheet
School Flat Roofs
Residential Apartment Blocks
Medical Centres
Roofs Over Food Production Areas
Sports Complex
Shops
Factories
Box Gutters
Valley Gutters

Commercial & Industrial Flat Roofs - New Installs or Repair Services
We offer a range of flat roof repair / replacement systems to suit your needs depending on your requirement, we currently offer 3 different systems.
On very large commercial flat roofs, fibreglass is not commonly used, because its very labour intensive to install compared to other systems, the most common system installed is single ply flat roof, or a liquid system, these both remain flexible and hence can cope with the large amount of expansion and contraction that takes place over the big areas. These systems are often used over super markets, shopping centres, schools etc.
Flat Roof Repairs and Replacement
Over time, all flat roofs require repairs and eventual replacement. We have vast experience handling all necessary flat roof repairs, from minor leaks and seams to more extensive damage. Any repairs we perform are guaranteed to restore the integrity and performance of your roof.
For roofs that have reached the end of their lifespan, we offer complete replacements. We will strip off and dispose of the old roof in an eco-friendly manner before installing the new system. With a full roof replacement from Avant Garde Roofing, you can enjoy enhanced weather protection and energy efficiency benefits for your building.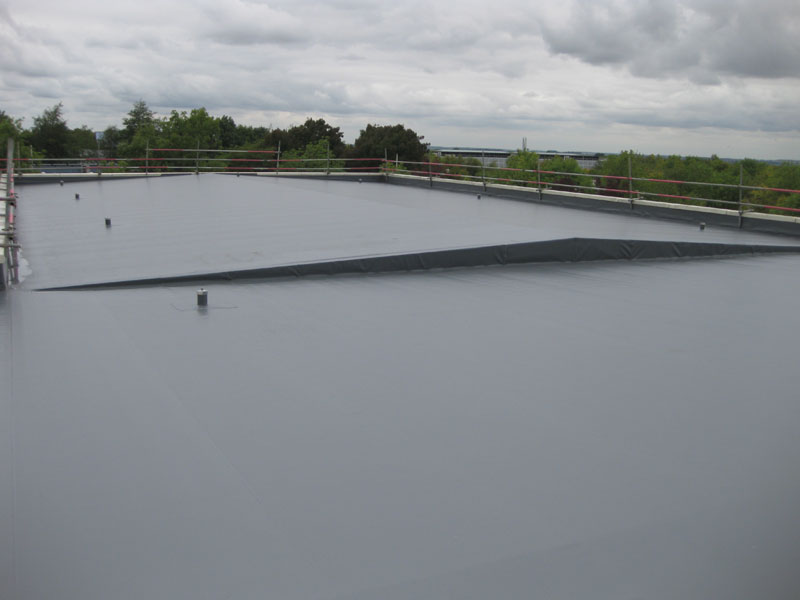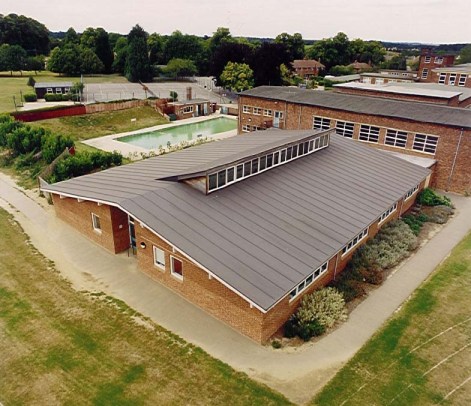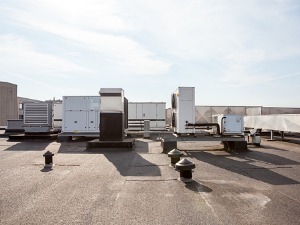 Refurbishing a commercial roof often comes under building control regulations, as regards to the amount of insulation and bringing it up to currant legal requirements. This often has a positive effect on reducing the carbon foot print of the business and energy bills Please refer to our section on Flat Roofing Insulation. If a roof has a large amount of awkward obstructions like ventilation stacks or sky lights on it, our Kemper reinforced liquid system may well be the best solution.
When you choose Avant Garde Roofing for commercial flat roofing, you get a partner you can trust. Key benefits include:
Top materials - We only use materials from leading manufacturers with extensive warranties.
Skilled technicians - Our crew leaders have 10-20 years of experience. All roofers are fully licensed, bonded, and insured.
Safety focus - We follow stringent safety protocols on every project to protect your property and our crew.
Comprehensive services - No matter what flat roofing needs you have, we can handle them with expertise. Local experience - With deep roots in the community, we understand the weather conditions and building codes in this area. Our track record speaks for itself.
We look at each roof with your requirements in mind and do not believe in the (one size fits all) approach to replacement, its not logical. If you have a problem with a large roof is not that old and unable to find out where the leak is coming from there are a few types of electronic leak detection systems we can use available, depending on roof decking and covering, often a quick way to find the problem and solve it. We are approved installers for 2 single ply manufactures who install there products across Europe, links to there sites are in the box titled single ply membrane on the home page.
If you're looking for a quote for a commercial flat roofing repair or new installation, call us on 0800 456 1104