We recommend the Kemper Waterproofing System above all others, because of its proven track record over time throughout Europe. New build or repair, there will be a Kemper product offering reliable, long term protection that you can specify with complete confidence – Whatever the substrate or application.

This includes flat roofs, garages, balconies, terraces and walkways through to car parks. There are Kemper products suited for internal applications and wet rooms, fountains and water features... Whilst the low-odour, solvent-free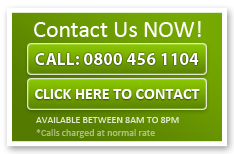 waterproofing and surfacing avoids the need to evict the occupants during repairs or refurbishment.
Kemperol waterproofing is fabricated on site using specially engineered resins that provide excellent workability and curing some systems are water-resistant and able to withstand foot traffic within 60 minutes of application.
This, together with the exceptionally strong, tear resistant polyester fleece, creates a tough, seamless membrane that bonds to almost all substrates. Terminations, penetrations and upstands
are finished quickly and more reliably than with other systems, offering better performance as well as being highly cost-effective.

SYSTEM BENEFITS
Fully permeable, elastic membrane
Wet-on wet application gives better performance
Purpose-engineered, specialist resins
Strong, tear-resistant polyester fleece
Allows old roof repair without removal
Permanently bonds to all substrates
Complex detailing easily and quickly finished on site
New build or repair