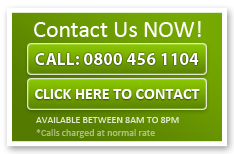 Fascia Guttering
We use Eurocell to supply us with quality UPVC fascia and guttering, we have used it for many years, it is very good quality, beware cheap fascia can go " off white " after a time. Because replacement roofs are often thicker due to the thickness of insulation that now has to be fitted, new fascia is often needed and the guttering repositioned.
At Avant-Garde Roofing Solutions we use the best quality guttering and fascia from our reputable supplier Eurocell. Repairing and replacing a roof now requires adjustment of the surrounding guttering and fascia due to new rules and regulations on insulation. We supply UPVC fascia and guttering, and it's becoming the favourite choice for homeowners and property developers. The reason it is so widely used, is due to its durability properties, withstanding all weather conditions and requiring low maintenance compared to the traditional timber fascia.
Not only did timber fascias require regular wood treatment, when damp, they would often warp, causing many issues throughout the home. UPVC is a durable yet affordable option for your roof, maintaining its colour and preserving its fresh appearance year after year, so there's no need to re-paint it, plus it is remarkably easy to clean too, should you need to.
The UPVC fasica is very versatile and easier to fit, whilst installation time is reduced. We can match your fascia with UPVC guttering and downpipes to give your home a completed look. By upgrading both the fascia and guttering you can really bring your home back to life, and reduce any risk of weather damage to your home. A well installed guttering and downpipe system will automatically reduce the risk of water damage to your home, while improving its appearance too. We can order and fit UPCV guttering and fascia to a vast range of homes and commercial buildings, providing the best quality in our workmanship. With a range of shapes of guttering to choose from, including Square-line and Half-round guttering, we are sure we can find a design and colour to match your requirements.
Our suppliers at Eurocell have a strong reputation and that's why they're our number one choice for UPVC fascia and guttering systems. The range is very versatile, making it easier to fit on homes and larger buildings and we're able to order items from a range of sizes and styles. A good guttering system can really make a difference to your home, draining rainfall away from your building's structure, reducing any chances of damage. Rainwater can cause nasty stains to your brickwork and walls, not only spoiling the look of your home but disturbing the stability too. If your property has had a poorly working guttering system for a number of years, this could cause a backlog of water to enter your roof, resulting in the need to replace the entire structure. Choosing to act early could prevent you from requiring a new roof system, therefore simply changing the guttering and downpipe draining system will provide a convenient solution. Adding a fascia to colour-match your new guttering is a great way to update the exterior of your home, whilst improving the appearance and minimising maintenance tasks in the long run. There is no better time to get in contact with us here at Avant-Garde Roofing Solutions and I am confident that we can assist with your fascia and guttering roofing needs.