If you're looking to build or replace a flat roof on your property, proper construction is key to ensuring it's durable, long-lasting and problem-free. At Avant Garde Roofing, we have over 15 years experience installing high-quality flat roofs across the UK. Here's our guide on how a flat roof should be constructed for optimal performance.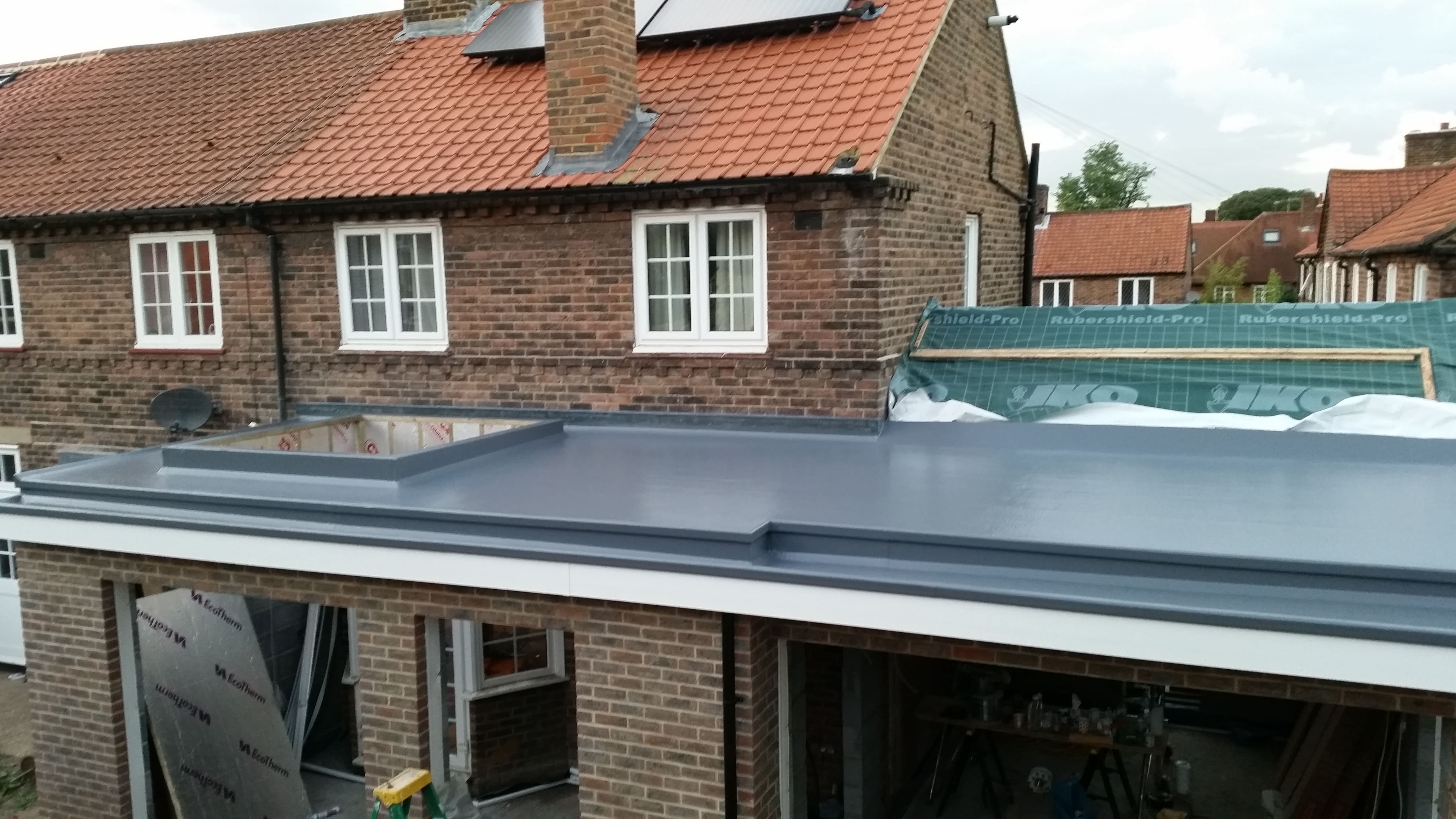 Choose the right materials
The materials you use will determine how well your flat roof withstands weather and lasts over time. For commercial flat roofs, we recommend using materials like EPDM, TPO or PVC. These synthetic rubber membranes are durable, weather-resistant and seamless when installed correctly. Bitumen felt is a more economical option suitable for smaller domestic flat roofs. Always opt for materials with at least a 20 year manufacturer's guarantee.
Get the right falls
It's essential to build the right falls into your flat roof to allow water to drain effectively. We recommend a minimum fall of 1:40 - this means for every 40 units horizontally, the roof needs to drop 1 unit vertically. Any less and you risk water pooling on the roof. We'll assess your plans and advise on the optimal falls during the design process.
Pay attention to detailing
How different elements like roof edges, outlets, joints and penetrations are detailed is critical to preventing leaks. Anticipate details like adding edge trims, angling outlets to promote drainage, fully bonding membranes at joints and neatly sealing around any pipes or vents. Invest in high quality flashing and fittings to get the details right.
Hire professional installers
Even with the right materials and design, poor installation workmanship can still result in problems down the line. We have an experienced in-house fitting team who will install your flat roof to exacting standards. Or if using your own contractors, check references and ensure they have proven expertise fitting the type of flat roof you need.
Plan regular maintenance
Once installed, it's important to schedule routine inspection and maintenance to maximise your flat roof's longevity. We recommend checks at least twice a year, and after any major storms. Look out for damage, debris buildup and vegetation growth. Nip any problems in the bud before they escalate into costly repairs. With proper care, a good quality flat roof should last over 20 years.
And here at Avant Garde Roofing, we have been installing flat roofs across the UK for over 15 years. Get in touch for a quote on your project or if you need any advice. Our experts are always happy to help!