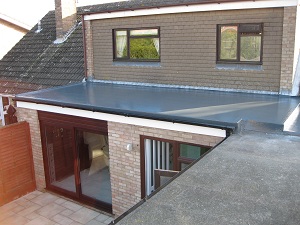 Flat roofs are extremely common and there are not a great deal of flat roofing specialists out there who can provide installations to garages, conservatories, extensions and even large commercial buildings, such as schools, supermarkets and shopping centres.

Avant-Garde can provide three different types of proven flat roofing systems, including our fibreglass roofing solution, single ply roofing membrane and Kemper waterproofing systems. If you require flat roofing for domestic properties, fibreglass roofing is our recommended option and it's ideal for regular foot traffic, making it suitable for balconies.

Single ply roofing has been widely used by flat roofing contractors in the commercial industry for years, while it has recently become more readily available to the domestic market. Kemper waterproof coatings can be suited for minor projects such as garages or balconies, to the largest flat roofing projects, such as car parks, while it benefits from 20 year guarantees. It's a system with a wet –on wet application that not only gives a better finish, but offers improved performance.

Flat roofing contractors are required for certain buildings and projects, and Avant-Garde can ensure your flat roof is replaced or repaired with long lasting effects, using systems that have been tried and tested for years. If you require flat roofing for your own unique project, contact Avant-Garde today on 0800 456 1104.